Free shipping on orders above $129
- Standard Domestic Shipping Only
Originals
TODDLER Boots RIDGEY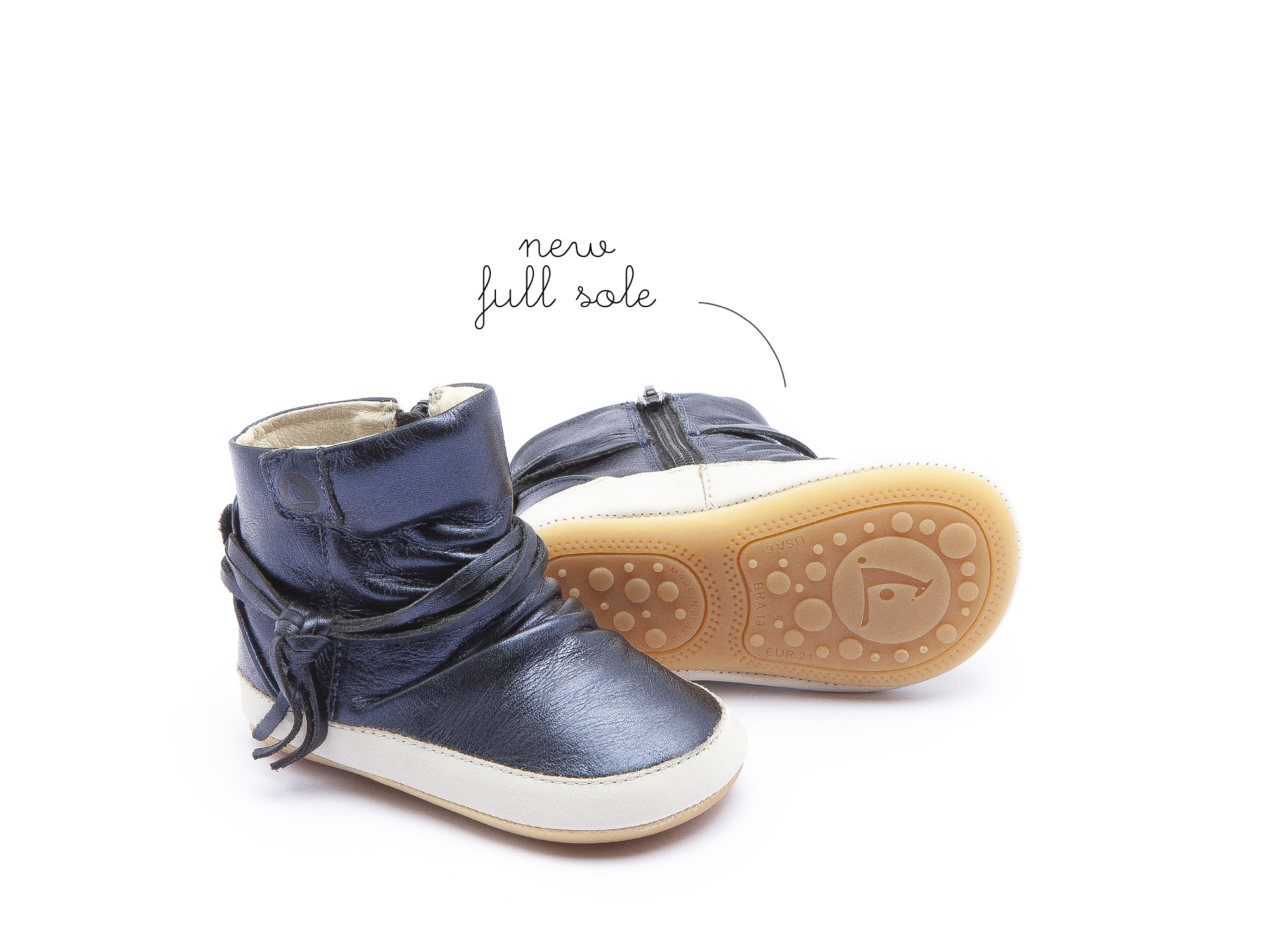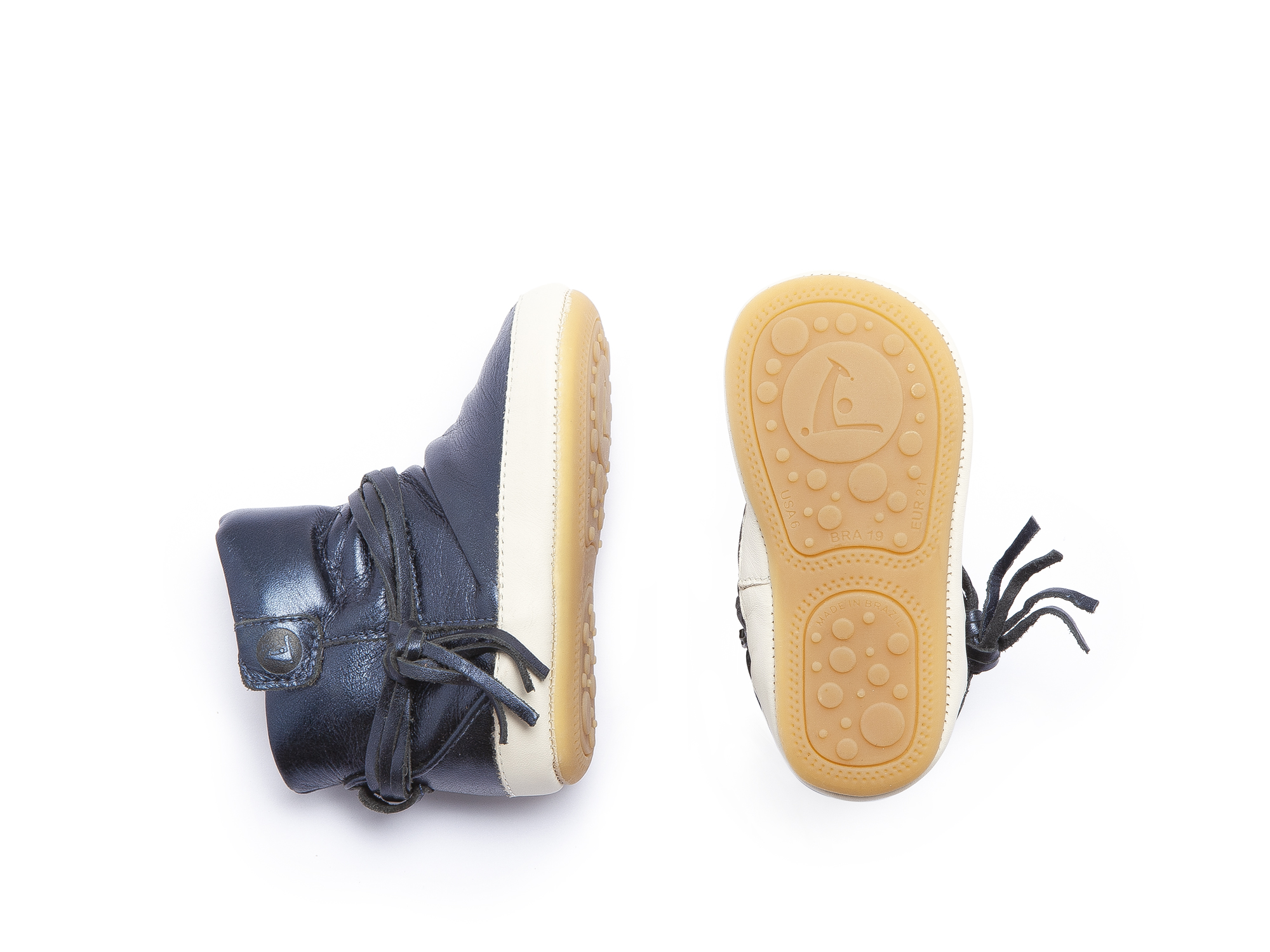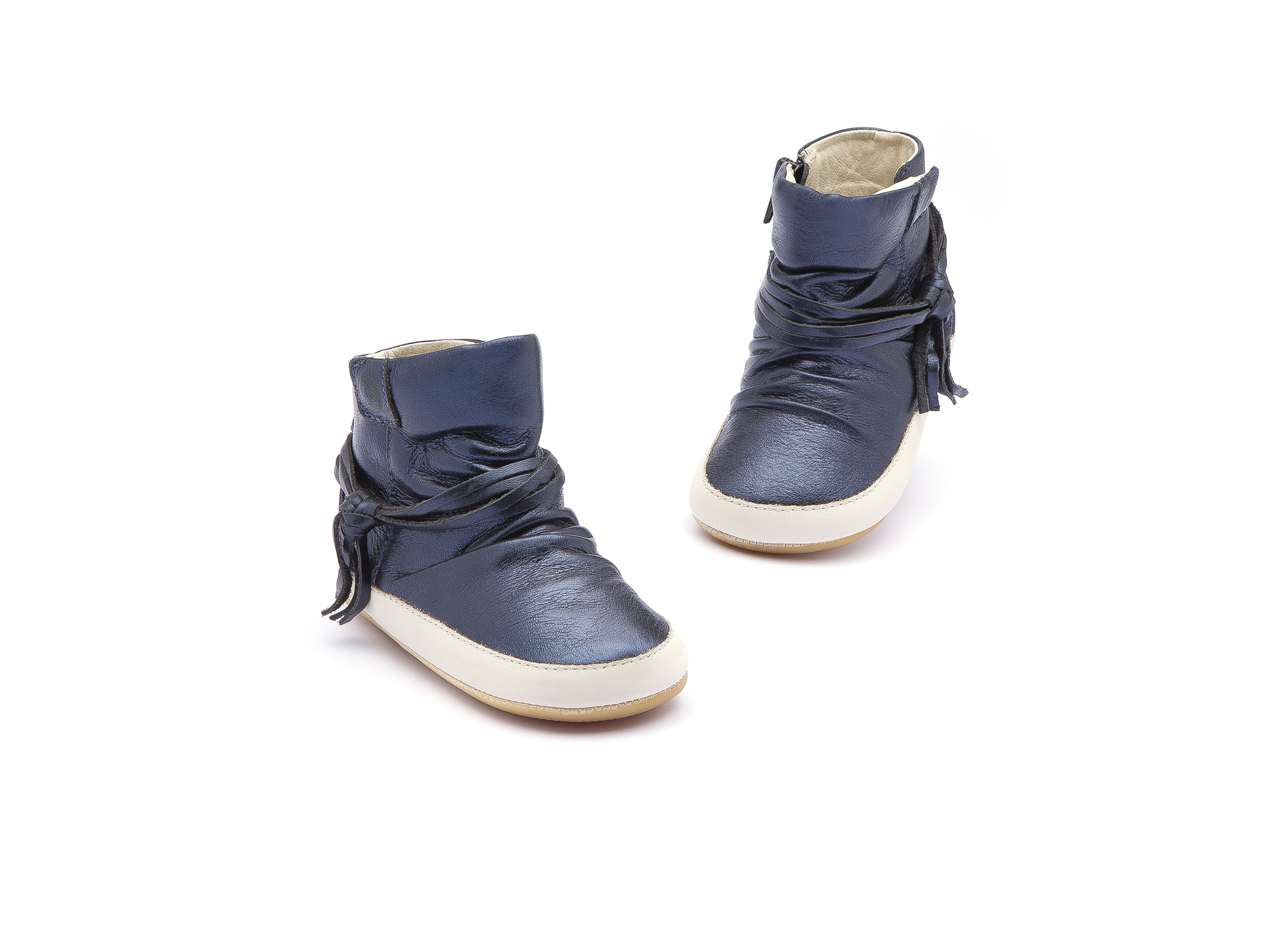 ---
RIDGEY - NIGHT SHINE
It is the soft leather boot with zip on the side, easy to get on. It is handmade slightly crushed in order to make it unique. Ridgey is really special, as all babies are. It has a natural rubber full sole which is anti-slide and helps bringing safety and stability to the first steps without interfering or blocking floor sensations, fundamentals to the baby's healthy development.
Specifications
• Made of extra soft leather for the natural movement and for the still in formation little feet's healthy development. With cushioned edges and leather lining that allows breathing, it absorbs perspiration and keeps the feet dry. Fresh in summer and warm in the winter. • The insole is made of natural rubber and lined leather. It is biodegradable, antibacterial and with memory effect that returns to the original form after use it. • The Flex&Grip™ sole is flexible and non-slip. Protects while giving that "barefoot feeling", important to improve the balance and confidence of baby's first steps. • With a zip closure on the side easy to get on. • Rubber full sole, for bigger resistance and durability.
Care
To clean your Tip Toey Joey® Originals, use a damp cloth and mild soap – do not use water, do not put in the washing machine. Dry in shade.
Originals
Foot-shaped with in-built smart features to support the first steps