Free shipping on orders above $129
- Standard Domestic Shipping Only
Originals
TODDLER Sneakers OLLIE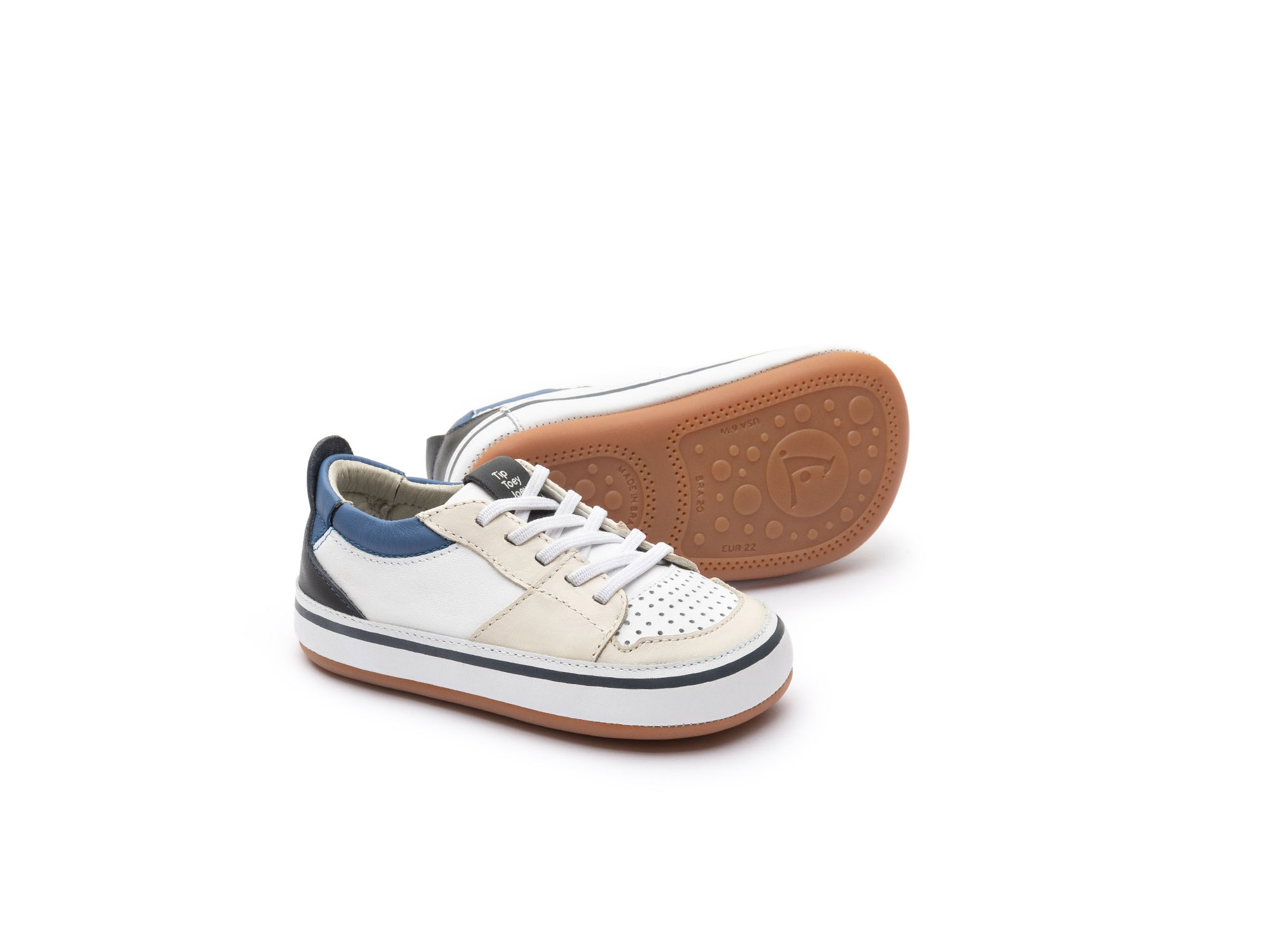 ---
OLLIE - TAPIOCA/ NAVY/ BLUE TANG
Inspired by the world of skateboarding and extreme maneuvers, the Ollie sneakers for pre-walkers have details in three metallic tones. This style has a wide toe box and wiggle room for the toes to move freely while the baby is learning to walk!
Specifications
• It has elastic laces that fit all feet shapes and do not untie. • Easy to put on, the original Stretch&Stay™ elastic heels gently hold the shoe in place
Care
Originals are made out of extra soft material and the friction with rough surfaces such as outdoor flooring can wear it out prematurely. Clean only with a damp cloth and mild soap. Do not use water or bleach. Do not machine wash. Dry in the shade.
Originals
Foot-shaped with in-built smart features to support the first steps