Free shipping on orders above $129
- Standard Domestic Shipping Only
Originals
TODDLER Sneakers SPICEY GREEN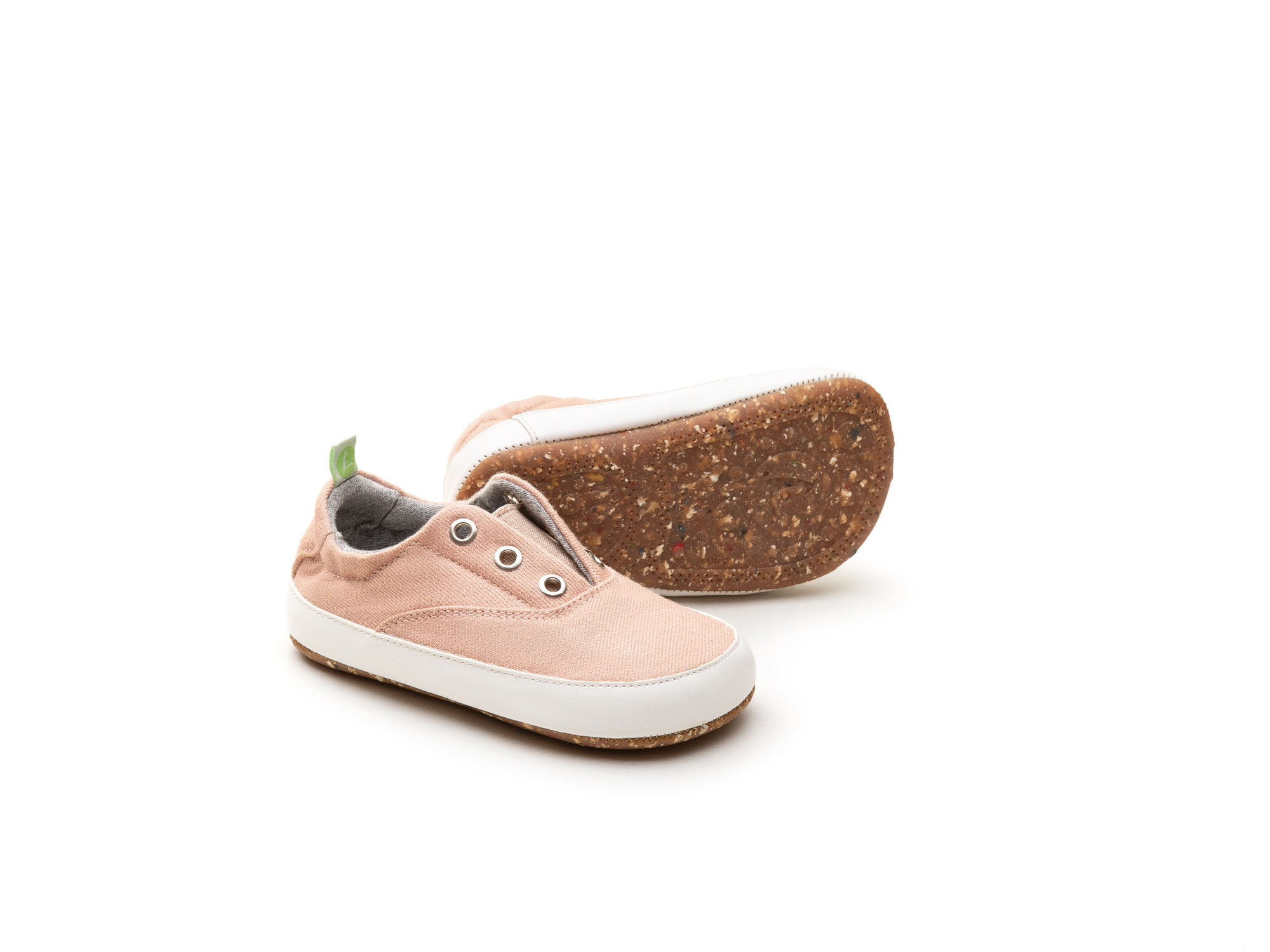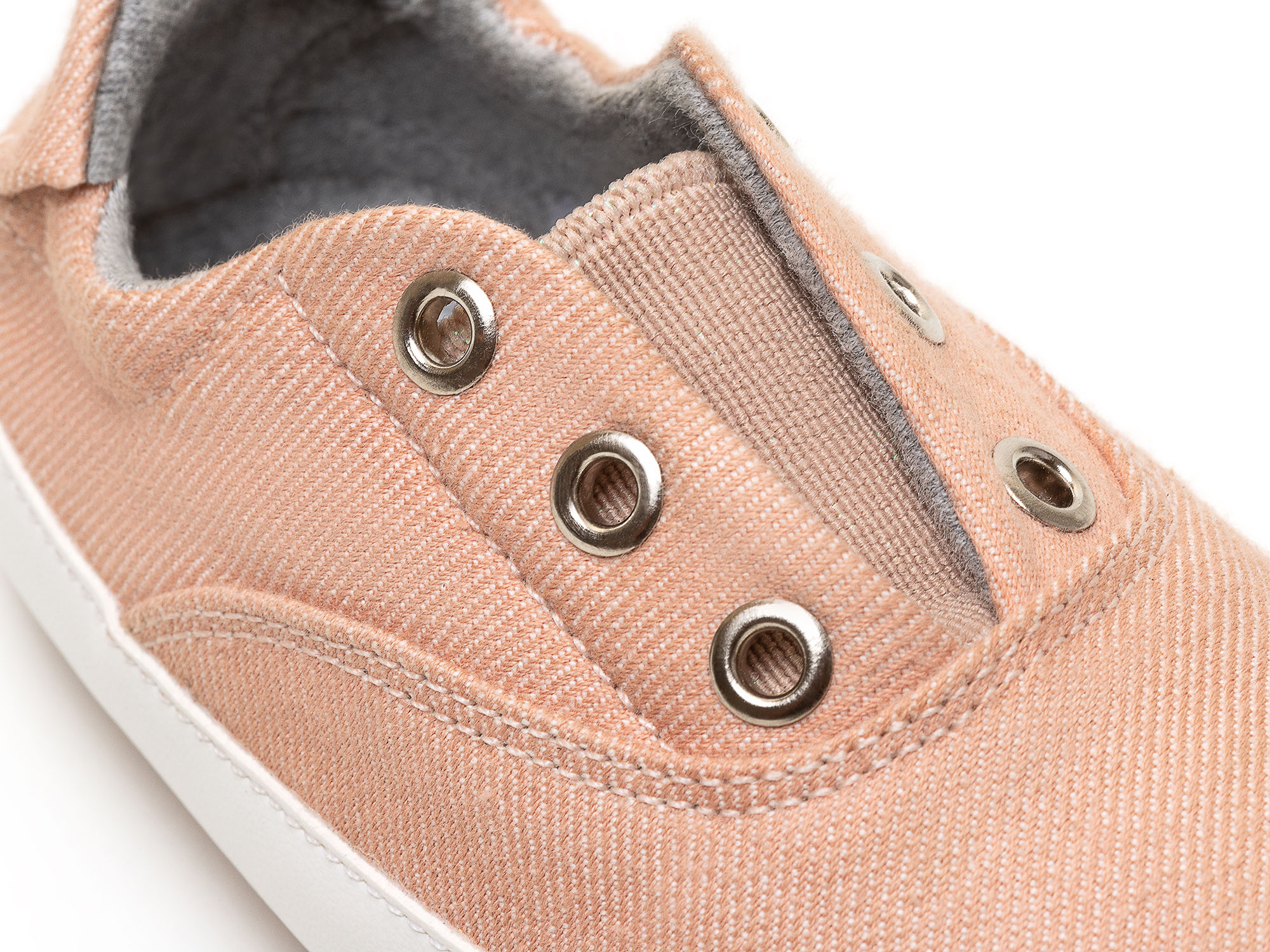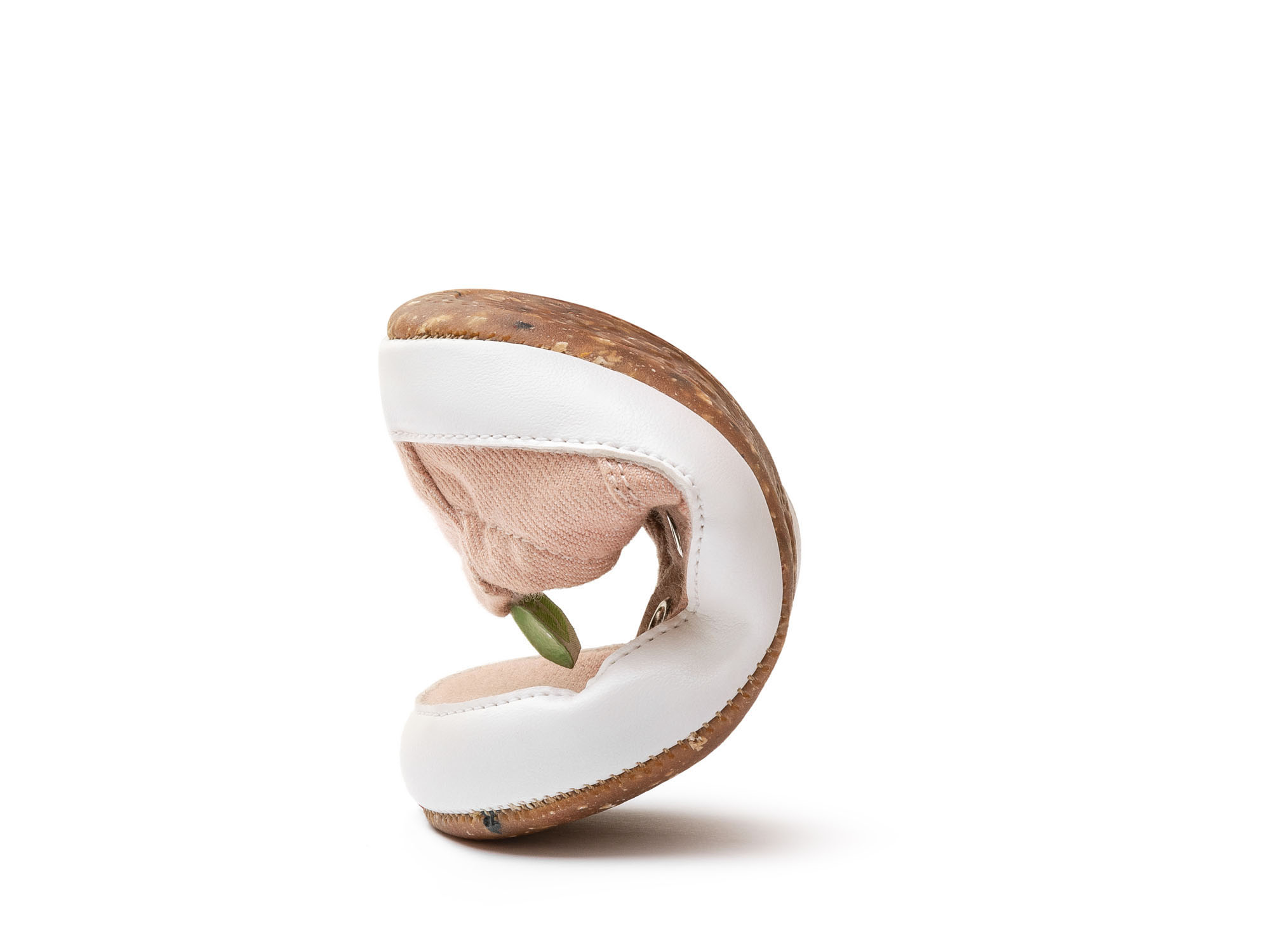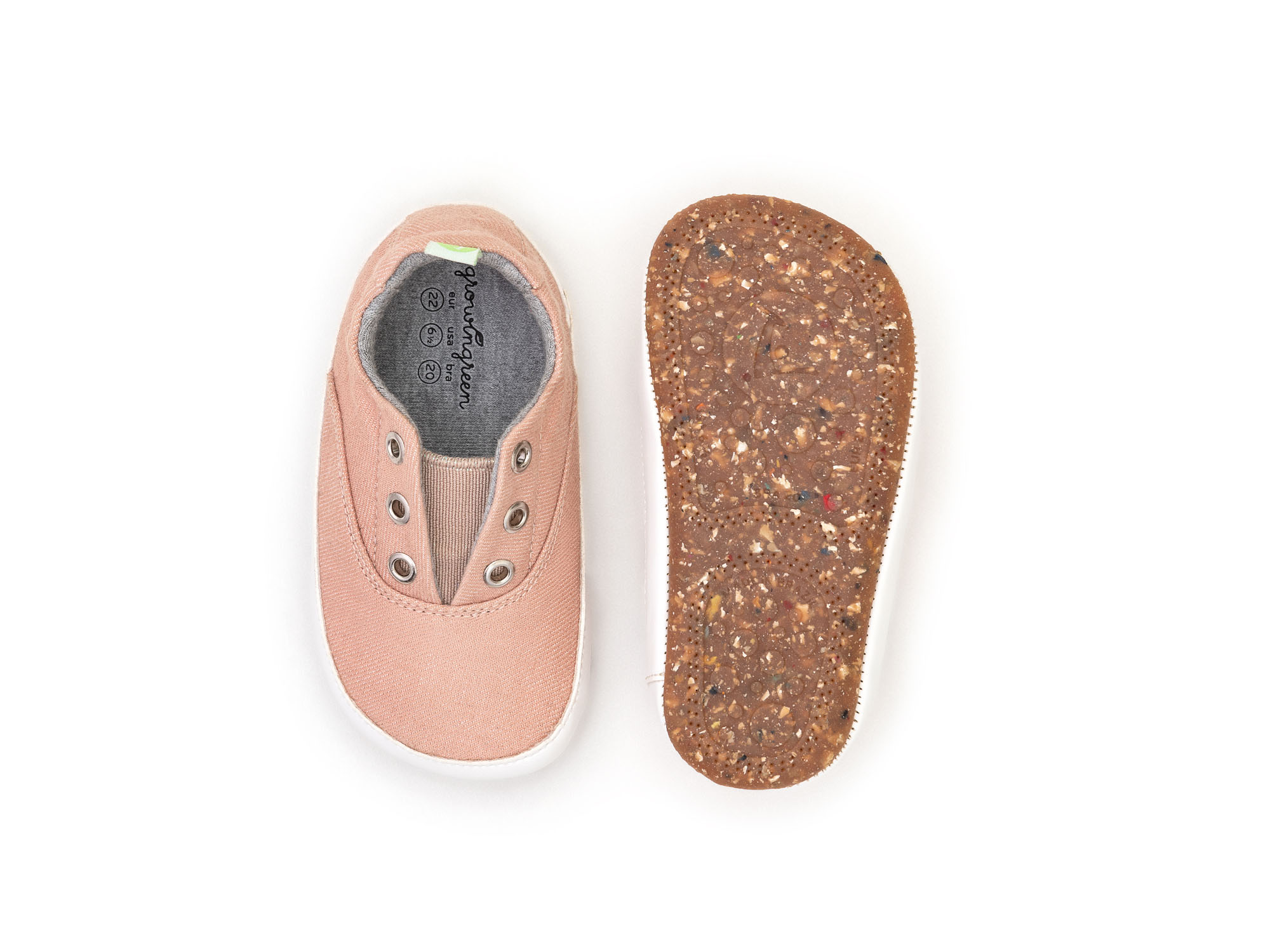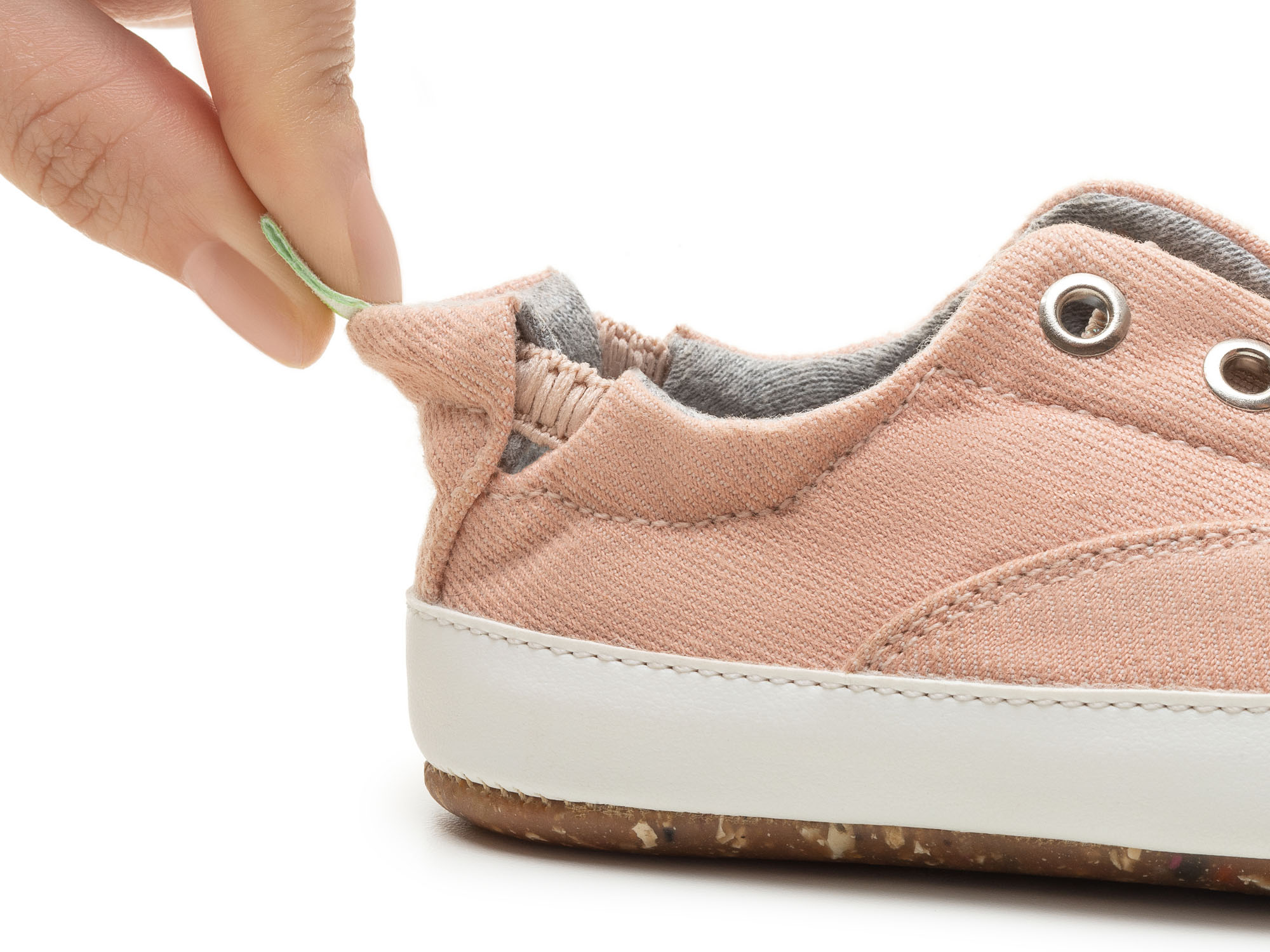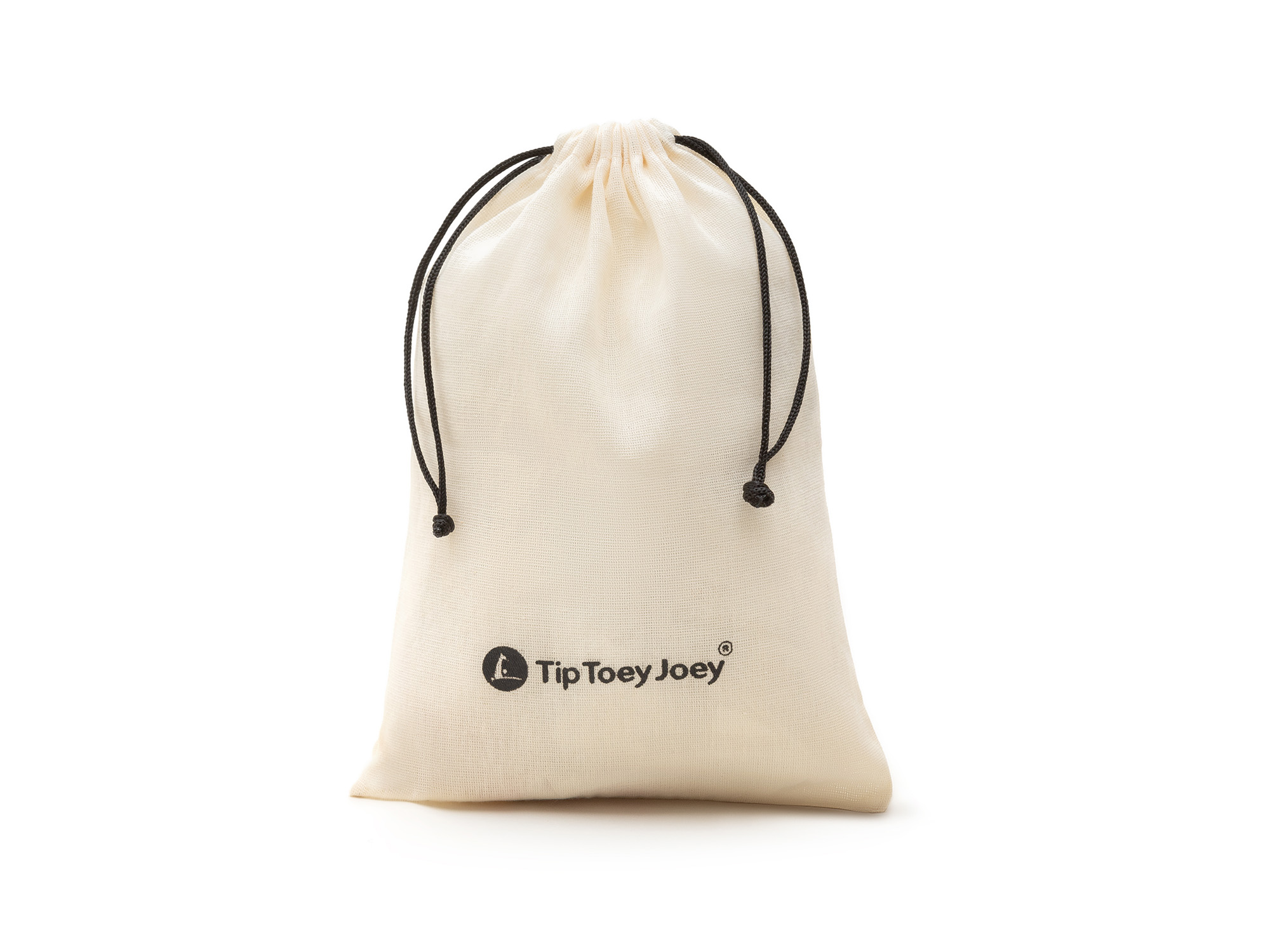 ---
SPICEY GREEN - PEACH CANVAS
Leather-free, SPICEY GREEN is produced with sustainable canvas and recycled rubber soles to take care of our children's feet and our planet. 
Specifications
• Leather-free
• Upper made of recycled canvas fabric
• Extra soft cotton lining
• Biodegradable and antibacterial cotton mesh lined insole
• Natural rubber + recycled rubber sole
• It has wide elastic underneath the eyelets that makes it easy to put on.
• No need to tie.
Care
Take good care of your growingreen sneakers! Clean only with a damp cloth and mild soap. Let it dry in the shade. Do not use bleach. Do not use a washing machine. 
Originals
Foot-shaped with in-built smart features to support the first steps